About Us
Dallas Rural Water District became a legal entity in April 1991 with seven board members: William Brown, George Salrin, Terry Pope, Gail Logan, Lawrence Henson, Harry Tate and Junior Hitz. The current board members are: George Salrin, William Brown, Dale Schamberger, Stephen Mulch, Rodney Bruns and George "Fred" Steck.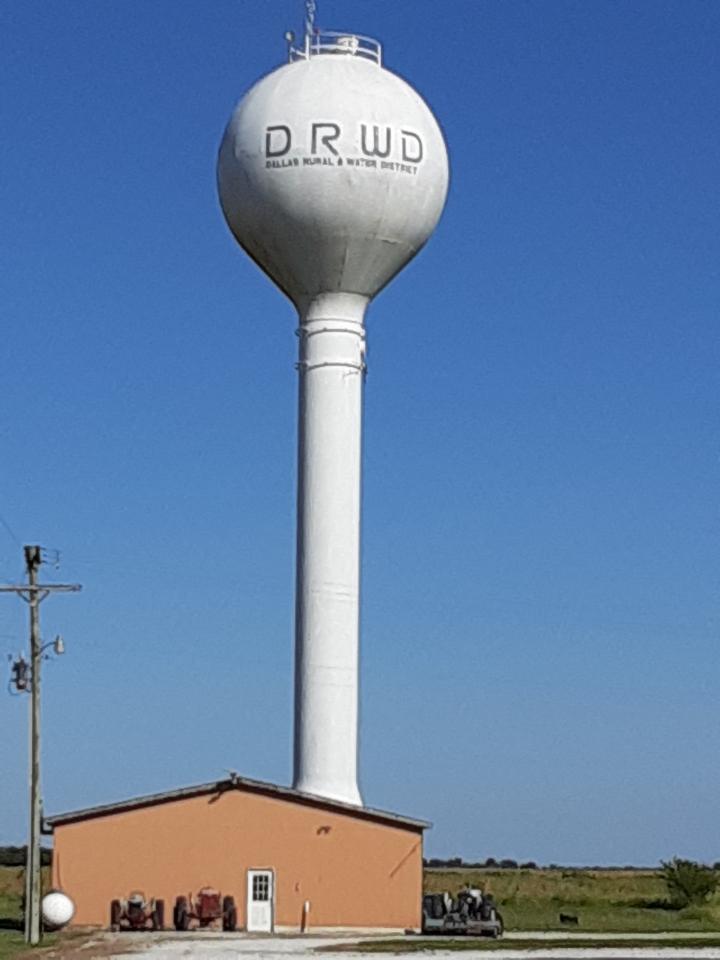 A source of water was found in the form of an underground aquifer located between Dallas City and Lomax in Illinois. Pipeline construction began in June 1994 and water tower construction began in August 1994.
Dallas City and four homes along the main went on line in August of 1994. Customers further south, in Adrian, Burnside, Colusa, Ferris, and all the rural homes between, began using water in the late fall and early winter of 1994-95.
The first official billing with state-of-the-art computerized radio-read equipment began in March of 1995 with 250 customers.
In November of 2003, DRWD developed another well field south of Warsaw Illinois. We currently have 9 wells producing water between the two well fields (Lomax and Warsaw).
As of November 2011, DRWD now has over 2300 customers and approximately 680 miles of water lines. The total system project cost-to-date is $24,596,700.00.